BUILT TO LAST
We build our frames to last a lifetime, therefore we offer a warranty period of 25 years on each original PILOT frame.
The Veturi is a race bike with more relaxed geometry, designed for riding long distances. The ride position is shorter, and the head-tube is tall, yet we kept the head angle to a keen 72.5 degrees so the Veturi does not feel laboured or dull. The carbon fork in combination with the in-house developed and hand built OHR clinchers infuse the steering with a lightness of touch, yet it does not ever feel twitchy or unstable.
The Celes represents everything a modern day titanium road bike should be. Sleek lines, flat mount disc brakes, and internal cable routing that goes all the way through the bottom bracket. Every pedal stroke is a critical hit with this performance oriented road bike.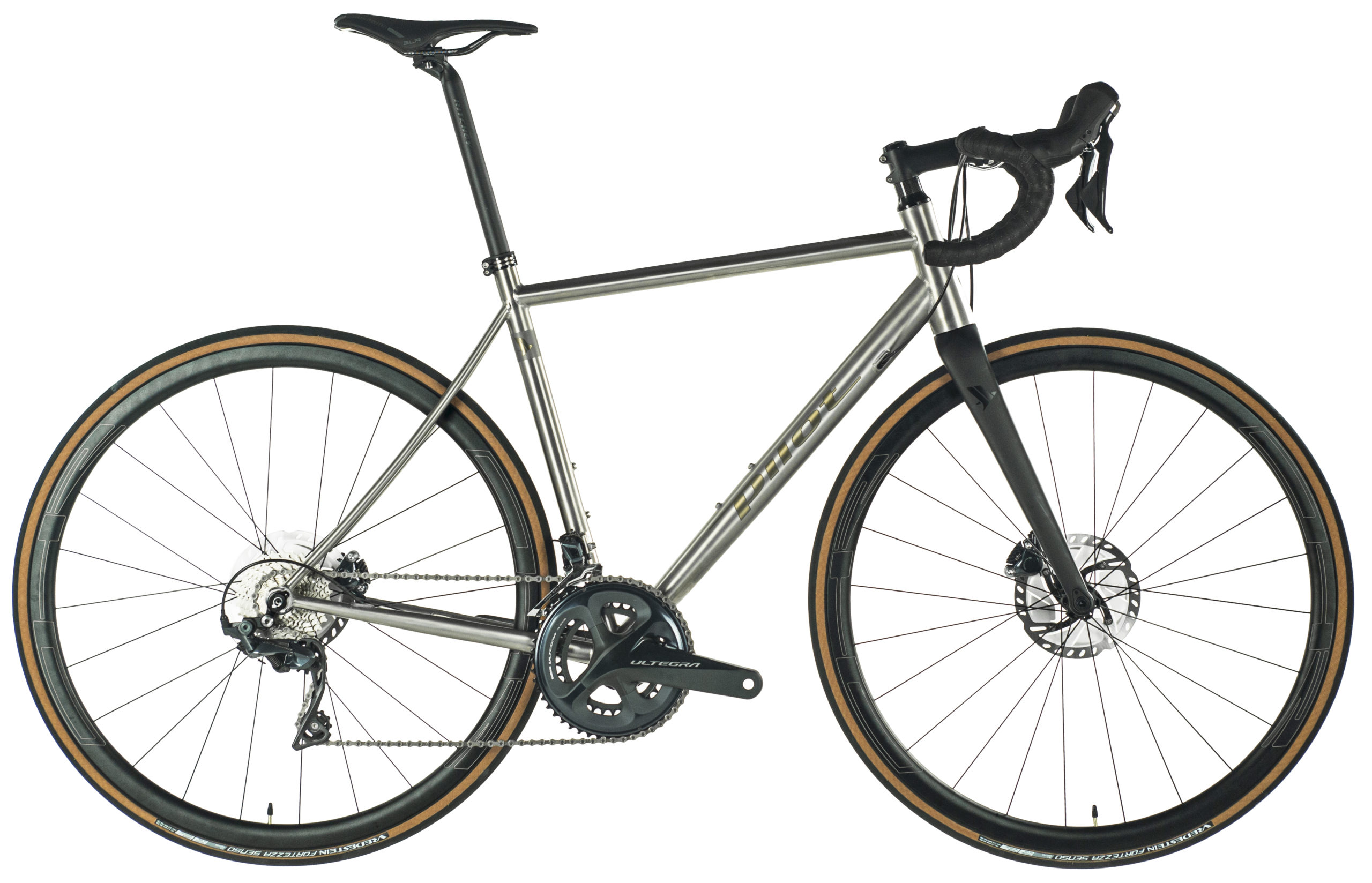 The most gruesome long distance race feels like an average sunday morning ride with the Pilot Veturi. Not just because of the double butted and hydroformed tubing, but also because we got the geometry dialed in for the rough stuff. A longer head tube and some nice curved seat stays bring a lot of comfort to this endurance race bike.
When you like to compete then the Celes is your partner in crime. The Celes is a titanium disc road bike designed for speed but despite its fast and nimble character, it doesn't offer a harsh ride.
This titanium road bike frame is tailored for the classic road race. Robust but yet elegant. Durable with the timeless flair of titanium.