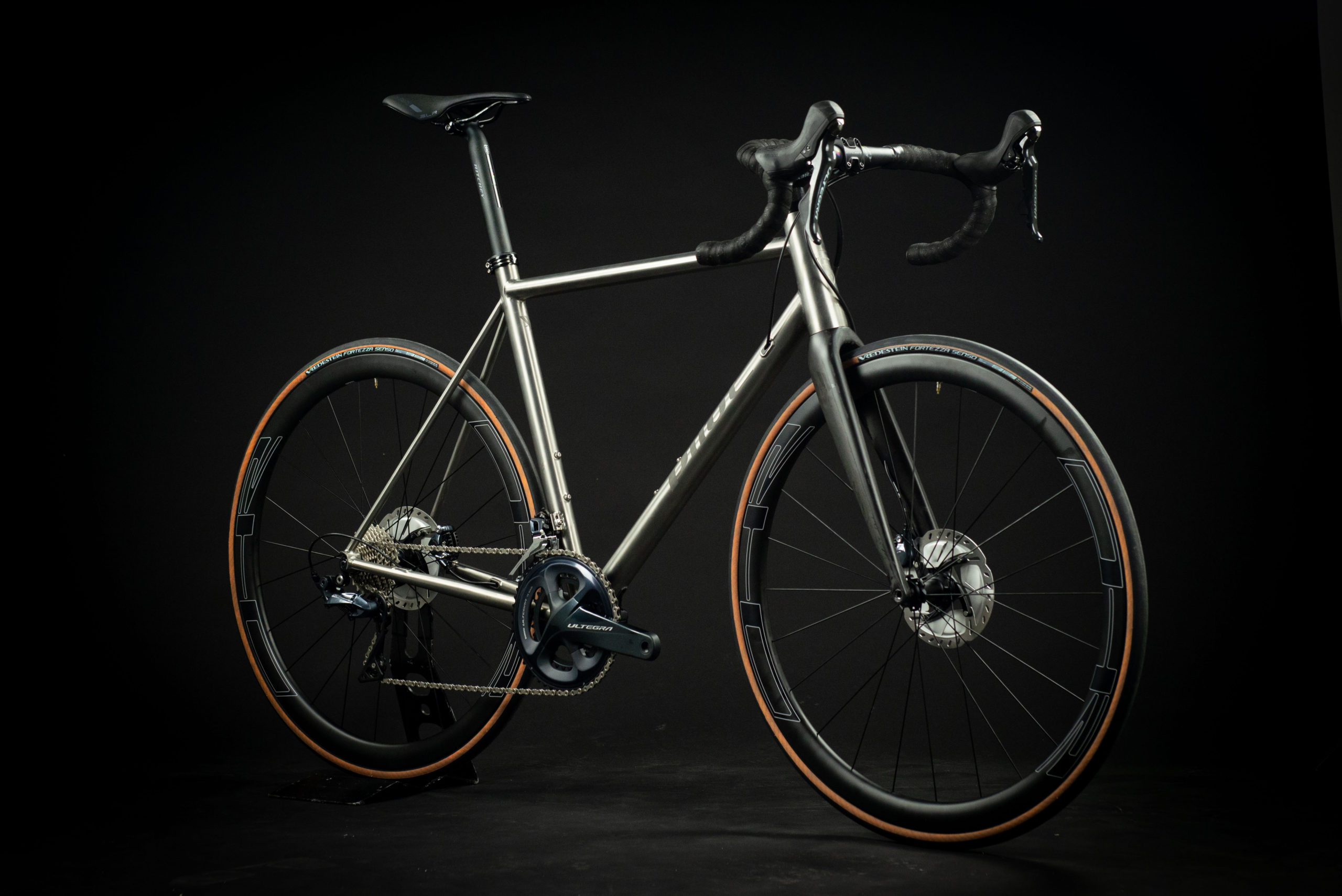 Celes
When you like to compete then the Celes is your partner in crime. The Celes is a titanium disc road bike designed for speed but despite its fast and nimble character, it doesn't offer a harsh ride.
Are you competitive? Not afraid of challenges? Climbing a mountain for breakfast? Sprinting away during the final lap from the peloton as if they are being parked? Then the Pilot Celes, is your bike of choice. This road bike, manufactured using the highest-grade aerospace titanium. It has been designed to be the fastest machine on the road. This is only one side of the story. The other part is that the CELES, despite its fast and nimble character, it doesn't offer a harsh ride. It keeps you fresh and comfy all day long, even on bumpy roads, due to the natural compliance of our double-butted titanium tubing.
ENDURANCE LIKE NO OTHER
Say goodbye to cheap excuses, because a Pilot endures all circumstances. Our titanium frames are built to last, so be prepared to conquer the elements in winter, spring, summer and fall.  Let's wave to the riders that have to stay on the beaten paths because they are scared that their carbon bike will get scratched. Just trust your Pilot.
EASY LIKE SUNDAY MORNING
Whatever the day, whatever the weather. Your Pilot makes every day feel like an easy Sunday morning. Leave your bicycle tools at home, because our Pinion gearbox does not mean to give up very easily. Just enjoy a carefree ride on a custom made titanium bike, or on one of our well-known models. You decide, you're the titan.
PERFECT FINISH
"Every Pilot Celes frame comes with a beautiful hand brushed finished and durably blasted logos for a beautiful look!"
STANDARD BUILD KIT
Drivetrain
Shimano Ultegra R8020 Compact
Frame finish
Brushed Frame with Sandblasted Logo's
Fork
Pilot full carbon flat mount disc
Saddle
Selle Italia Slr Boost TM Superflow
Tires
Vredestein Fortezza Senso all weather 25mm
UPGRADES
Drivetrain
Shimano Dura Ace R9120 Compact
Seatpost
Pilot titanium setback seatpost
Fork
Ritchey WCS Carbon Disc Road Fork
Saddle
SLR Boost TI316 Superflow Titanium Rail
Extras
1 X Pilot Titanium bottle cage
FRAME SPECS
Aerospace grade 5 and grade 9 db titanium
142 x 12 thru axle CNC drop outs
Tapered internal head tube
Flatmount disc brake
Tire size max 28mm
Hydro formed tubing
Internal brake hose
Double butted tubing
T47 bottom bracket
Hand-brushed finish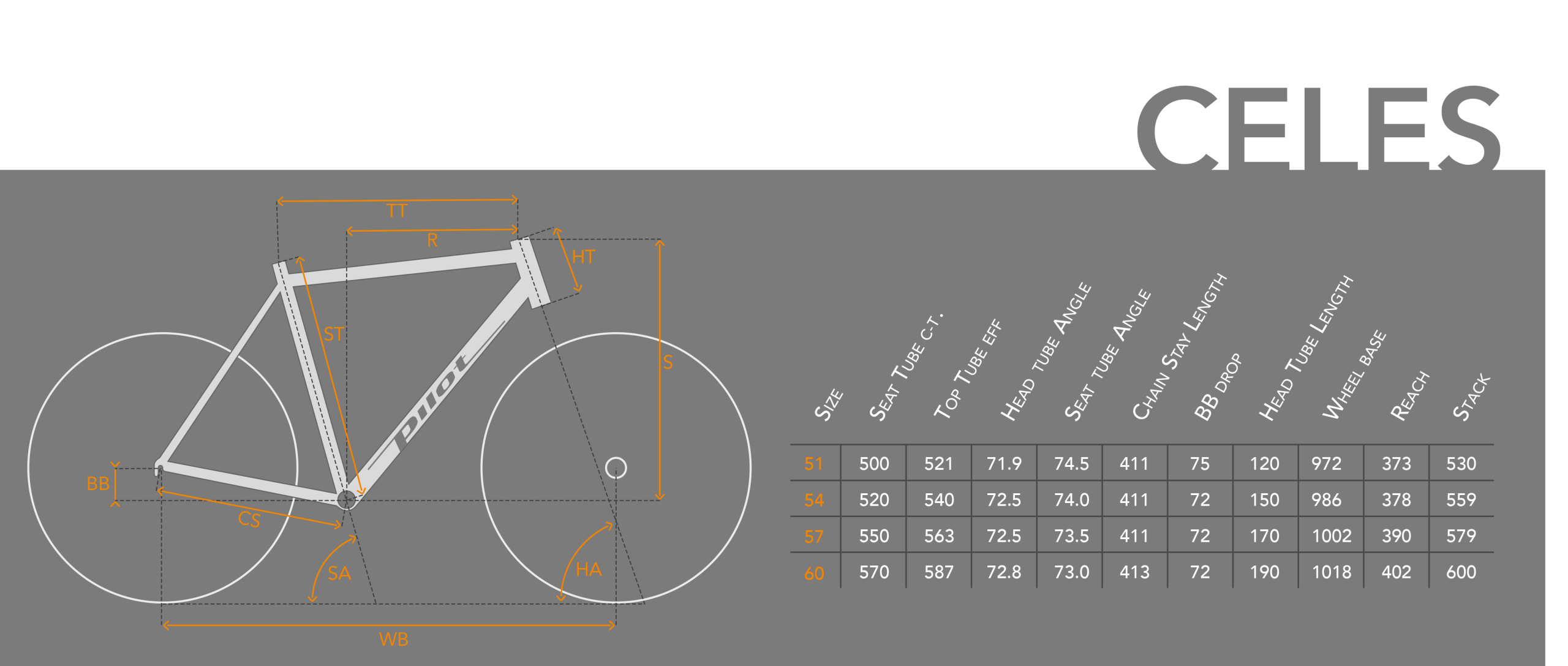 CUSTOMIZE TO YOUR WISHES
At Pilot Cycles we are convinced that the rider has to decide how their ride has to be built up. So therefore you can select your build up in our very user-friendly online bike configurator. And if the component which you would like to see mounted on your bike isn't in our bike configurator please let us know and we'll do our very best to get it for you. After all you decide what your dream bike looks like!