SCRAM Pinion
No compromises! The SCRAM Pinion is designed for the titans that eat a bowl of gravel for breakfast. We have tried to offer you the best of both worlds by creating a gravel bike that is as fast as a racer and as agile as a MTB. The slightly wider front and rear forks provide space for wider tires, in order to keep control of your bike at any time. The natural damping qualities of titanium add an unparalleled smoothness to your ride.
Scared that you are going to spend more time cleaning your bike than actually riding it? Don't worry, the SCRAM is equipped with an indestructible Pinion gearbox, which prevents the gears from getting dirty and worn out. So you can focus on riding your route! Getting lost in the woods has never felt more enjoyable. The SCRAM is ready for it, so now it's up to you!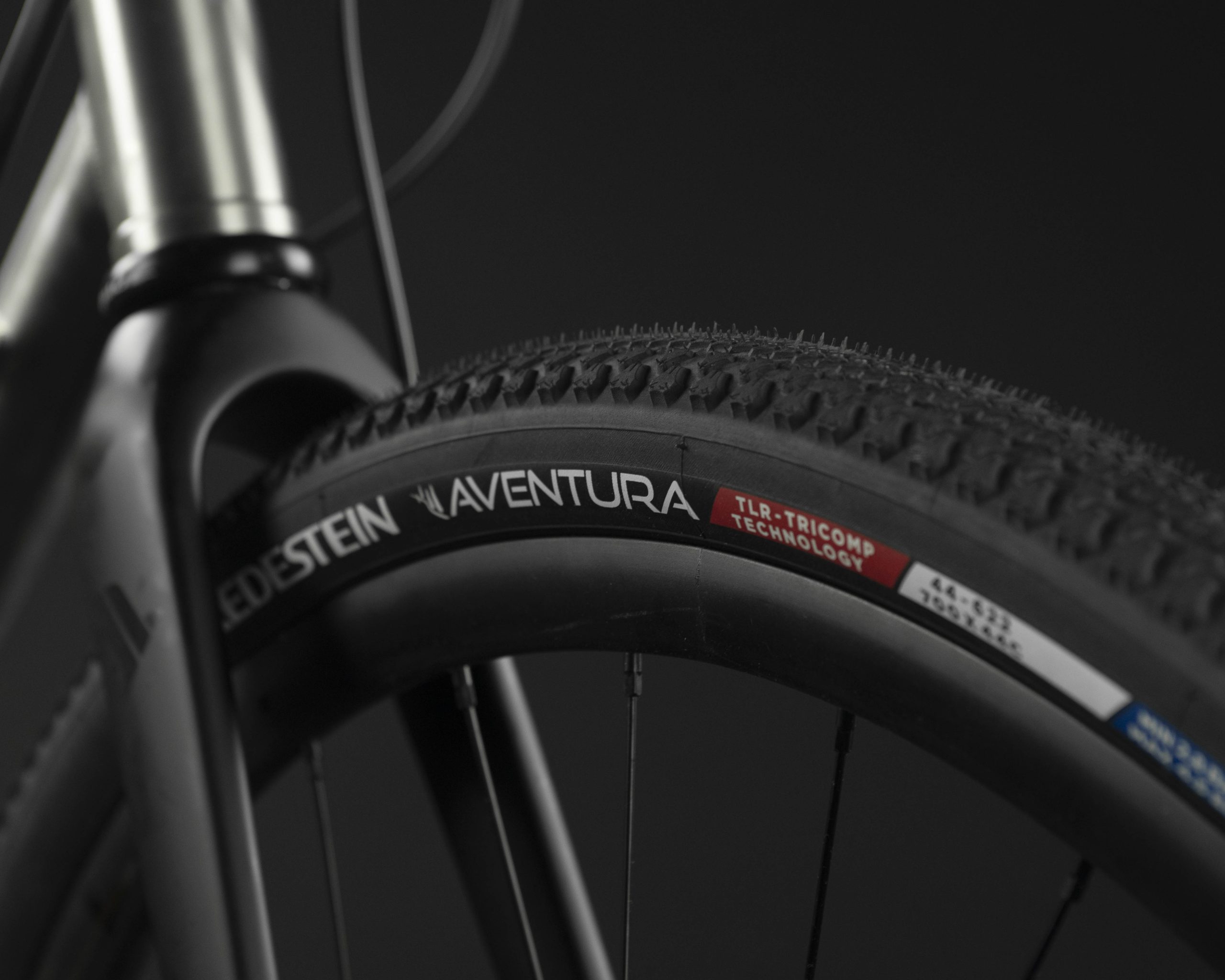 "For gravel riding, having a titanium bike is amazing. It is so comfortable. If you have ever ridden a carbon fibre, aluminium or steel bike over a cobble stone or on gravel you will notice all these small high frequency vibrations you get. There is none of that with this bike. Part of that is due to these bigger tires, but a lot of it is also down to the frame material. Titanium is an amazing frame material for a gravel bike."
STANDARD BUILD KIT
Seatpost
Ritchey Comp 2-Bolt Zero Offset
Frame finish
Brushed Frame with Sandblasted Logo's
Saddle
Selle San Marco Shortfit Open-fit Start Up 144 Xlite
Tires
Vredestein Aventura 44-622
UPGRADES
Saddle
Selle Sanmarco Shortfit 2.0 3D Carbon FX
Extras
1 X Pilot Titanium bottle cage
Headset
Cane Creek 110 series ZS44/EC44
Chris King Inset I7
Carriers
Pilot Low Carrier Titanium
FRAME SPECS
Aerospace grade 5 and grade 9 db titanium
Hydro formed tubing
ZS44 head tube
Postmount brake on sliding dropout
142 x 12 thru axle cnc drop outs
Tire size max 50 x 622 and 2" x 650B
Hand-brushed finish
Titanium Pinion bracket
CUSTOMIZE TO YOUR WISHES
At Pilot Cycles we are convinced that the rider has to decide how their ride has to be built up. So therefore you can select your build up in our very user-friendly online bike configurator. And if the component which you would like to see mounted on your bike isn't in our bike configurator please let us know and we'll do our very best to get it for you. After all you decide what your dream bike looks like!