BUILT TO LAST
We build our frames with the intention to last a lifetime therefore we offer 25 years of guarantee on each PILOT frame.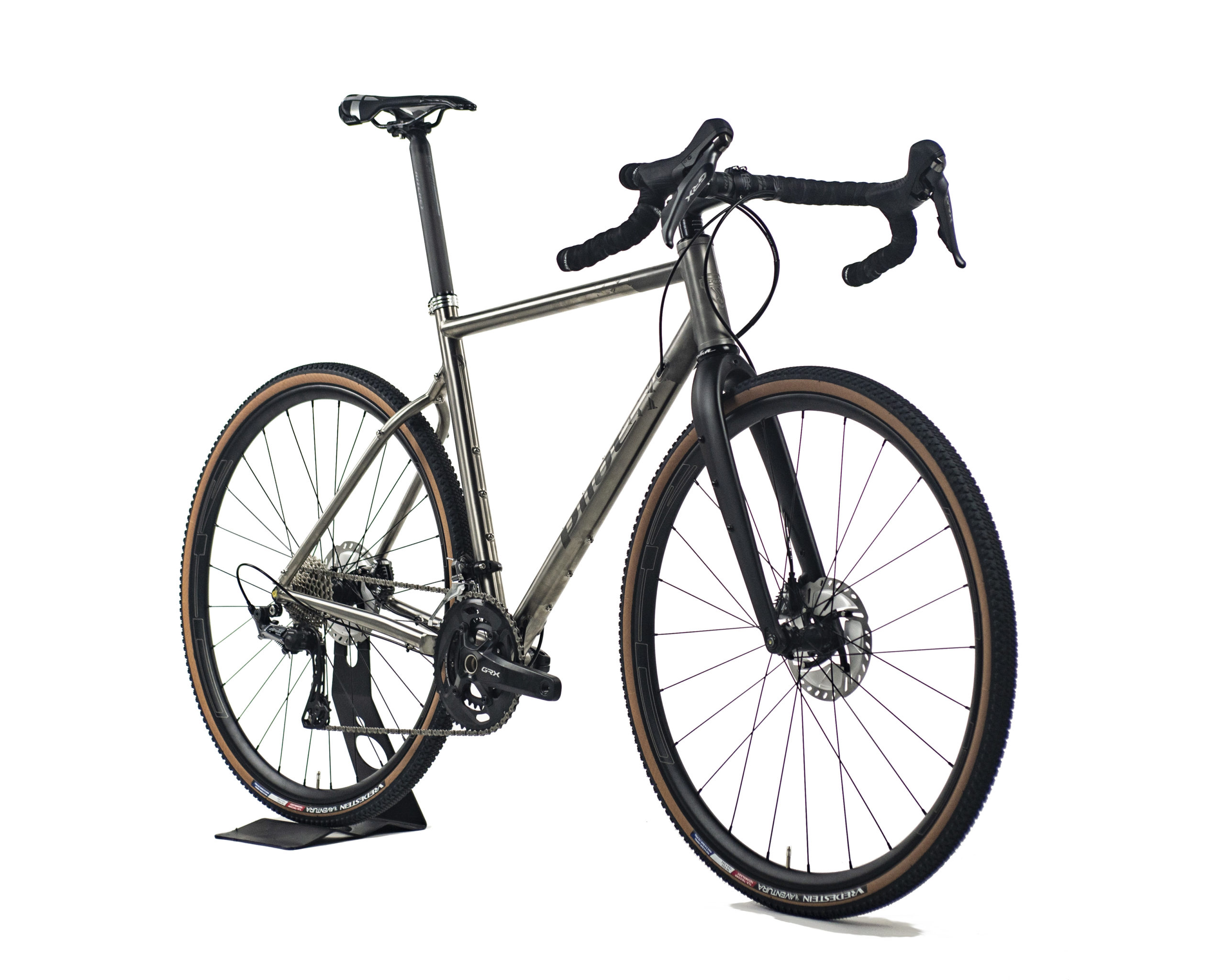 The SCRAM is designed for the titans that eat a bowl of gravel for breakfast. We have tried to offer you the best of both worlds by creating a gravel bike that is as fast as a racer and as agile as a MTB. Pieter van der Marel, designer of the SCRAM, has spared no expense in showing off the elegant titanium look. All brake and shifter cables are nicely concealed and run internally through the frame. Another striking point of this gravel racer are the wishbone seat stays. This not only gives a unique appearance, but also brings more stability to the rear part of the bike.
The SCRAM is designed to serve as many goals as possible. The frame is equipped with mounts for mudguards, luggage racks and bottle cages on and under the downtube (ideal for bike packers who use a frame bag). The frame offers space for tires up to 700cx50mm, or 27.5x2.2. Are you afraid that you will spend more time cleaning your bike than actually riding it? Then choose the SCRAM Pinion. The Pinion gearbox is a closed system, which means that no dirt can get between the gears. This makes maintaining the SCRAM Pinion incredibly simple, allowing you to fully focus on your ride. The existing Pinion shifters are not compatible with a drop bar, so we took matters into their own hands and developed the Pilot Super Shifter.